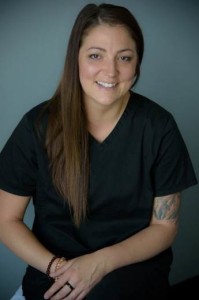 I grew up in a family of RMT's therefore it was the obvious career choice when the timing was right. My Mom and my sister are both successful Massage Therapists out East and when we get together we speak the language of wanting to help others! Helping each other and for the greater good of the planet.
I am a good listener and although verbal cues are important, I will take cues from your body for the best approach in order to provide you with the best treatments.
I enjoy working with clients who present complex cases. I work well with new moms and mothers-to-be. We have massage pillows to offer complete comfort during your pregnancy so that you are relaxing the hard working areas and getting great results from your treatments.
Stacey is one of our main Pre/Post Natal Massage Therapists at Relaxing Wellness.
Her lifetime learning includes:
• Massage Therapy 2011
• Reiki 2011
When Stacey's not at the Studio she enjoys being an active mom to her son, practicing rooftop Yoga, playing softball and going for runs. Stacey is in the process of completing her cupping certification.