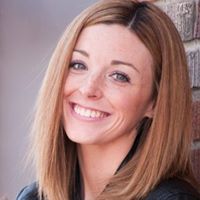 Growing up I was an avid basketball player, I could always be found shooting hoops, lifting in the gym or running on the track. My identity revolved around being an athlete. In high school I suffered devastating injuries to both of my knees; 3 surgeries and 2 years of rehab later and I was struggling both physically and mentally. At the time these injuries felt like a death of my former self, now I realize it was the catalyst to discovering my passion for healing the body.
I worked as a Personal Fitness Trainer for 6 years before deciding to go back to school to study Massage Therapy. I immediately fell in love with massage. The body is so intriguing and I am fascinated by client's responses to various treatments and modalities.
I am a ferocious learner with a desire to continue to understand the latest research in soft tissue treatments, pain science, and orthopedic assessments. For me massage is the perfect mix of art and science, I offer both relaxation and therapeutic treatments and would love to share my passion with you.
– Personal Fitness Trainer Diploma 2006
– Massage Therapy 2016
– Positional Release 2017
– Myofascial Release 2017
– Advanced Muscle Energy Technique 2017
– Introduction to Pain Science Pt 1 2018
– Applications of Pain Science Pt.1 2018
Favorite Quotes:
"Tenderness and kindness are not signs of weakness and despair, but manifestations of strength and resolution." – Kahlil Gibran
"We must be willing to let of of the life we have planned, so as to have the life that is waiting for us." – E.M. Forster
"We must accept that patients are not neat packages of mechanics or pathology, but suffering human begins. Professional life may be much simpler if we stick to physical treatment of mechanical problems, but health care demands that we treat human beings." – Prof. Gordon Waddell