Drops & Warm Stones Massage
Harmonize your energies and let go of any tension in your body with the relaxing combination of massage, drops of essential oils, and warm stones. Stimulate the release of stress and toxins from your body with drops of healing essential oils and the slow, deep strokes of massage with warm polished basalt stones.
This massage with drops & warm stones is a great way to unwind from daily stresses and get you into a good headspace.
You'll want to arrive hydrated for your massage with drops & warm stones. You will emerge from this experience feeling calm, centered and deeply restored.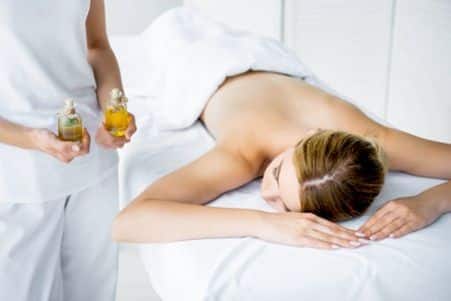 Benefits of Massage with Essential Oils Drops & Warm Stones:
Relaxation
Better sleep
Improved enthusiasm
Balance & Bliss
Conditions Treated:
Stress
Feeling rushed
Feeling melancholy
Pain management
Suggested Products:
Organic cinnamon oil
Organic frankincense oil
Organic bath bombs