Get firmer, glowing skin just in time for a big event or as part of your regular skin maintenence. The Vivier GLO Medical Peel will deeply cleanse and gently exfoliate your skin leaving you feeling refreshed with a "Glo."
This medical peel will treat multiple skin issues including folliculitis (inflamed follicles), inflammation, thinning skin and acne.
Downtime after treatment varies from none to one day, you may even have it done the day of your special occasion.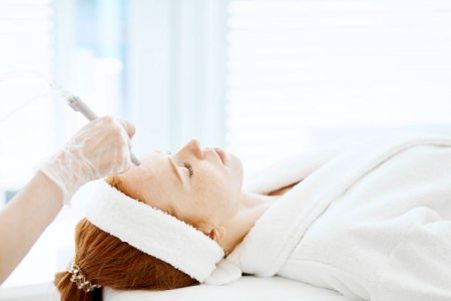 Benefits of Vivier GLO Peel:
Refresh, rejuvenate & hydrate skin
Unclog pores
No downtime
Conditions Treated:
Dry, sensitive skin
Dull, drab skin
Acne
Redness & inflammation
Aging & thinning skin
Suggested Products:
Vivier Skin Care Programs
Vivier Grenzcine Eye Cream
Vivier Ultimate Hydrating Gel