Myofascial cupping works to improve circulation and reduce fascial pain. This treatment is ideal for athletes looking to improve mobility, muscle definition and performance or for anyone looking to improve the tone and texture of their skin.
You'll want to arrive hydrated; drink lots of water before and after treatment.
Cupping can leave round marks on your skin which resemble light bruises. This treatment is not advised if you are taking blood thinners.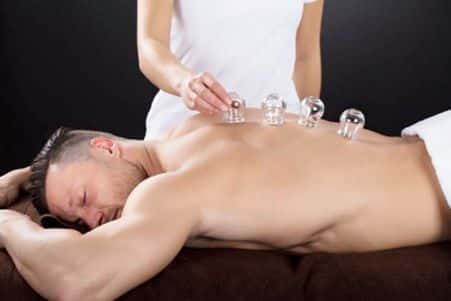 Benefits of Myofascial Cupping:
Benefits are prolonged well after treatment
Increase muscle definition and tone
Increase range of motion
Improved athletic performance
Increase circulation and reduce swelling
Conditions Treated:
Poor Range of Motion
Nagging injuries
Musculoskeletal imbalances
Not enough muscle definition
Plantar fasciitis
Suggested Products:
Homeopathic arnica cream
Cupping set
Back massage roller