Director of Relaxing Wellness
Manual Osteopath
Orthopedic Massage Therapist
DO(ESP), DOMP, RMT, RMO,
Member of CRMO, NHPC & NMOS
Chair of the Discipline Committee
About Me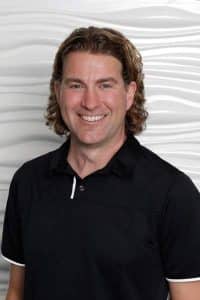 My work in Osteopathy is to provide clients relief from discomfort, aches and pains so they can get back to doing the things they love. I hold a vision of ultimate health for each client I work with. Osteopathy embodies the mind, body and spirit approach to health and wellness. All three are interrelated and I consider these approaches during treatments.
My own journey to health began many years ago when I experienced aches, pains and non-stop flu like symptoms that led to a short circuit of my internal electrical system. I discovered that my stress, frustration and an internal negative self-dialogue lead to the expression of a serious chronic illness. I was told I had a chronic idiopathic inflammatory disease and that I had it for a long time. To me, there was much more to this predicament and I took it upon myself to find solutions and made changes to lifestyle, including the very scary ones revolving around career, finances and self-identity. I furthered my education and asked for the support I needed. I used all available means at my disposal and refused to allow the diagnosis to become my story. I began to feel better and eventually I was able to get back to the things I love – adventure seeking with my family, hiking, skiing, and mountain biking. I took my life back.
After months of creating new habits and I got back to meaningful activities, I returned for a medical evaluation and I was no longer labeled with my condition. I was ready to get on with life as the next iteration of myself. I want the same Freedom for each and every one of my clients:
Freedom from aches and pains.
Freedom to view stresses differently.
Freedom to do what you love, with those you love.
After I got the green light in my own health, I felt a responsibility to pass it on. I wanted to enlighten others to another way.
Dans lifetime learning includes:
Bachelor of Physical Education 1996
Massage Therapy 2013
Medical Laser Technician 2014
Myofascial Therapist 2014
Manual Osteopath 2016
Certified Laser Technician 2017
DO. (ES) 2019
Oct 2016 Barral Institute Visceral Manipulation 1
March 2018 Upledger Institute CranioSacral 1
Oct 2019 Dermoneuromodulation
June 2020 NeuroOrthopedic Institute of Australia – Explain Pain Seminar Series
Aug 2021 Upledger Institute CranioSacral 2
When Dan is away from the studio you can find him mountain biking, skiing, both inbounds and responsibly out of bounds, playing the odd golf game and occasionally dawning the skates to play some hockey. He enjoys reading; being outdoors with family, close friends and his 4-legged friends.
Dan is a Director at Relaxing Wellness.
"Health is not valued till sickness comes."
Being in a customer-centric industry, we work single-mindedly with the vision of being the leader of healthcare providers across all ages and social structure such that we are synonymous as the ultimate health care choice for all.
We seek to improve constantly and are working to get the best technology and the best of talent to foster excellence in patient care and treatment.
I had a glorious 90 mins with Trish. I highly recommend the Detox Massage and think everyone should get that done 2-3 times a year. Love The Relaxing Wellness Company! Everyone is professional and very good at what they do. Love the spa like decor and it's always so clean! I would give it 5 stars!
Roxie
The Relaxing Wellness Center has been a great find for myself and my family. I work out rigorously 6 days a week. Their knowledge and technique for massage and cupping has helped my body change and grow tremendously in under a year!
Lisa Logan