About Me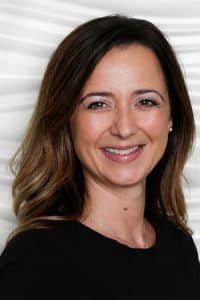 I've always loved massage therapy as a form of healing and believe it has great impact for the body and mind. My goal is to be the BEST hour of your day!
I am dedicated to your treatment needs for physical aches, chronic conditions, pain relief and reducing your everyday stresses.
I enjoy working with clients who would like to work together. I'm committed to your healing journey by being attentive during your treatments and aware to the changes you are moving through. Let's work together!
Blanka has worked alongside a variety of wellness professionals and embraces all methods of healing. Her lifetime learning includes:
July 2021 Completed Myofascial / Dynamic Cupping
Massage Therapy 2011
Trigger Point Therapy
Pre/Post Natal
Myofascial Therapist
Blanka is an active mom who is loving the process of raising two amazing teenagers. When Blanka is away from the Studio she enjoys sharing her time with family, playing tennis, biking, travelling and doing Yoga.
"Health is not valued till sickness comes."
Being in a customer-centric industry, we work single-mindedly with the vision of being the leader of healthcare providers across all ages and social structure such that we are synonymous as the ultimate health care choice for all.
We seek to improve constantly and are working to get the best technology and the best of talent to foster excellence in patient care and treatment.
I had a glorious 90 mins with Trish. I highly recommend the Detox Massage and think everyone should get that done 2-3 times a year. Love The Relaxing Wellness Company! Everyone is professional and very good at what they do. Love the spa like decor and it's always so clean! I would give it 5 stars!
Roxie
The Relaxing Wellness Center has been a great find for myself and my family. I work out rigorously 6 days a week. Their knowledge and technique for massage and cupping has helped my body change and grow tremendously in under a year!
Lisa Logan