Microdermabrasion is a safe, gentle method to exfoliate dead skin cells, remove blackheads, decongest pores, improve acne scarring, smooth uneven skin tone and treat oily or combination skin.
Extractions may be moderately painful. Downtime may involve redness and will vary from none to one day. Safe for pregnant and breastfeeding women.
For those looking for skin polishing without extraction, select Mini Microdermabrasion treatment. It's a great service to be added to any other facial.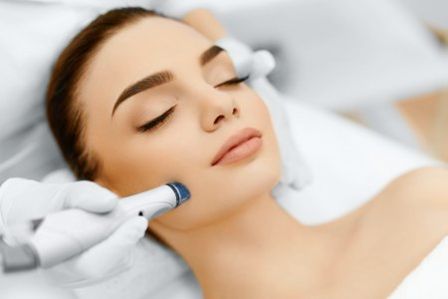 Benefits of Microdermabrasion
Immediate results
Pores are purified and smaller
Smooths fine lines and creping
Works for all ages
Very affordable
Conditions Treated
Acne scarring
Blackheads
Uneven skin texture
Age-related Skin thickening
Oily skin and combination skin
Suggested Products:
Vivier exfoliant forte
Cytoderma
Endor cleansing milk