Himalayan crystallized bath salt is the purest form of salt mined deep inside the mighty Himalayas. It contains 84 minerals and trace elements and is used for detoxification and remineralization of the human body.
Himalayan salt harmonizes the weak points while creating a soothing and purifying effect. These salts can be used for a bath soak and or a shower salt scrub.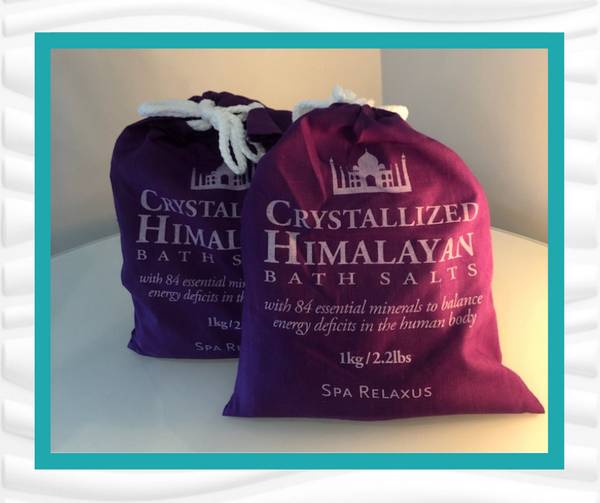 Himalayan bath salt benefits
It will leave your body feeling:
How to use Himalayan bath salt
For a therapeutic bath, add 500 gr of salt for 50 L of water.
Soak in the bath for 20 minutes.
Do not rinse, but gently dry yourself without rubbing.
After the bath, it is recommended to take a 30 minute rest.
Do not exceed two baths per week.
For everyday use, add a handful of salt to your bath and rejuvenate yourself.
Warning: Salt baths are not recommended in cases of cardiac weakness or pregnancy.
---
Father's Day Special Offer
Purchase $100 Gift Card
&
Receive 1kg bag of Himalayan crystallized bath salts.
Free gift will be received at the time of gift card redemption.