Medical Grade Skin Care Services and Facials
Relaxation Detox Facial
$129
• helps to improve skins luminosity
• draws out impurities
• improves lymphatic drainage
• mental health through relaxation.
One hour treatment.
Book today!

Our thorough facials will remove, smooth and tighten your skin. We use quality anti aging and organic Canadian made products.
Remove dead skin with – Microdermabrasion
A safe, gentle method to remove dead skin cells from the skin's surface. Brighten your skin's appearance with a microdermabrasion facial treatment, recommended every 2-3 months, to remove deep impurities and flush pores.
Smooth out wrinkles with – Medical Peels and Masques
From mild enzyme peels to more intense treatments of 70% Glycolic, medical peels can be customized to your skin type and social needs. Medical peels can be modified to brighten dull skin or reach the deeper layers in one application. Use to minimize fine lines and wrinkles, treat and prevent acne, decrease oiliness, reduce redness, deep clean pores, diminish hyper pigmentation, treat ingrown hairs and reduce the visibility of age spots. Our variety of masques will sooth, detoxify and nourish dehydrated skin. Recommended every 1-2 months
Brighten your skin with – Laser Photo Facials
Using medical laser technology, qualified and trained technicians provide the deepest treatment to your skin with photo rejuvenation. You will have long lasting results and natural aging prevention with an increase of collagen production.
We use the IPL Laser System to target vascular and hyper pigmentation imperfections in the skin. Collagen production will increase, leaving the skin looking naturally tightened and revived.
Laser technology can also treat the following skin conditions:
• sun damage,
• broken capillaries,
• skin tags, age spots,
• rosacea,
• enlarged pores and
• uneven skin tone.
Recommended every 6-8 months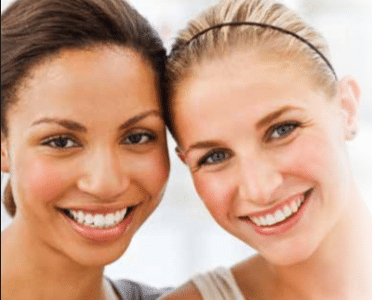 Facials
Microdermabrasion ………………………………………. 99
Mini Micro …………………………………………………….. 79
Laser Photo Facial with Rejuvenation ……………… 199
Restorative Facial
Micro, Peel, Tighten ………………………………………. 269
* Prices based upon size of area on the body treated.
Please call for free consultation.

**Prices subject to change without notice. Prices do not include GST and are per treatment