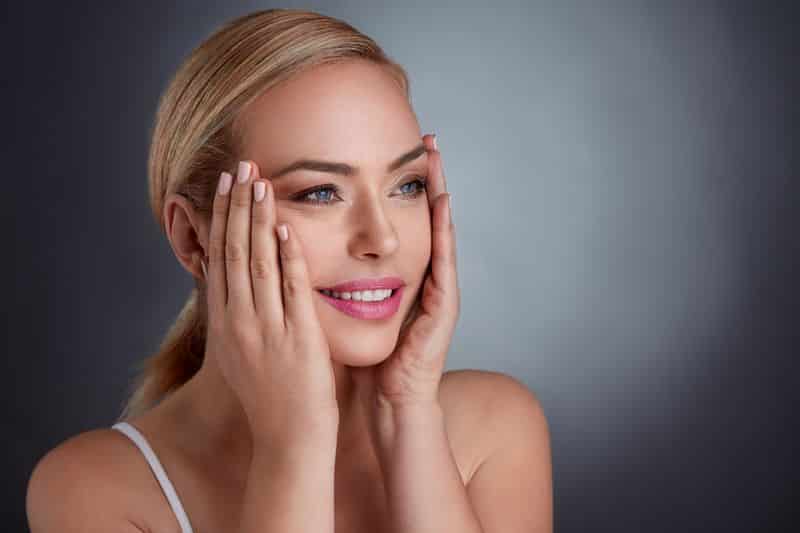 When you think of skin tightening treatment, what comes to mind? Do you think of those infomercials that promise to help you achieve a younger look without surgery?
If so, you're not alone. Many are interested in skin tightening technology, but may not know all the options that are available. There are a number of ways to tighten sagging skin, including topical creams, laser treatments, and surgery.
In this blog post, we will outline the different types of skin tightening treatments available at The Relaxing Wellness Company in Calgary and what we can do for you. So whether you're looking to tighten your skin for an upcoming special event or simply want to maintain a youthful appearance, read on to find out more information.
As we age, our skin begins to lose its elasticity. This is due to a decrease in the production of collagen and elastin, two proteins that help to keep our skin firm and plump. The loss of collagen and elastin leads to sagging skin on the face, neck, and other areas of the body. Additionally, gravity pulls down on our skin over time, exacerbating the sagging effect. Learn about the top 5 non-invasive ways to improve your skin.
The best way to combat sagging skin is to encourage collagen production and depending on the results you want and your skin type there are several ways to start producing collagen which you can do through topical creams and laser skin tightening treatments.
Here at The Relaxing Wellness Company, we have three different laser technologies available to help you achieve optimal skin tightening results for all skin types.
1. ClearLift™ Laser Treatments
ClearLift™ is a laser skin resurfacing technique used to resurface the skin to improve pigment and texture without physical injury to the skin surface.  ClearLift provides patients a fast and virtually painless treatment with visible results over the course of 4 to 6 treatments.
These treatments are designed to boost collagen production and renew the skin's surface and it is a cutting-edge laser technology that delivers  short, powerful bursts of light which reach underneath the skin's surface stimulating collagen and breaking apart unwanted pigmentation.  All phases of healing occur under the skin surface which means there are no visible signs of recovery or injury to the skin.
Why Choose ClearLift?
Painless – treatments are comfortable and no numbing cream is required
Quick Treatment Time – depending on surface area treatments can be less than 45 minutes.
No Downtime – because all healing takes place under the lower epidermis; you can return to life immediately after treatment.
Good for sensitive areas – Can be used around eyes and mouth
Safe for all skin types and races (especially good for Asian skin types)
 What can ClearLift treat?
Fine lines and wrinkles on the face and neck
Prevention of signs of aging
Pigmentation and dark scars
Dark eye circles and puffy under-eyes
Excessive pore size
Scars, acne and stretch mark
Crows feet and angry eleven line
Saggy jowls
If you have sensitive skin and are looking for a facial laser treatment that will work for you, Clearlift is a great option.  Combining Clearlift treatments with our recommended medical grade skincare products Vivier and Endor will also help to boost the great results of these treatments.
2. TempSure Envi Laser Treatments  
TempSure Envi is a non-surgical skin tightening treatment that uses radiofrequency energy to firm up loose skin on the face and body. It triggers the body's response to produce new collagen, improving skin elasticity and tightness. This helps reduce fine lines/wrinkles for a more youthful appearance.
This process is unique because it lets practitioners know when it reached optimal temperature, allowing very accurate results for their patients who experience slackness (loosening of the skin), wrinkles/fine lines, or cellulite problems in various parts of their bodies.  It has several different attachments and is capable of treating smaller more delicate spots that traditional methods can accommodate such as around the eyes and corners of the mouth.
In addition to the excellent cosmetic results, TempSure Envi can treat dry eyes.  A common cause of dry eyes is obstructed meibomian glands, Tempsure Envi uses a gentle radio frequency to safely heat the obstructed glands, and often results in relieving chronic dry eyes.
Why Choose TempSure Envi
Painless treatments
No Downtime
Firms skin tightening on body and face
Ideal for small spots on the face such as eyes
Results after one treatment
What Can TempSure Envi Treat?
Facial wrinkles & fine lines
Cellulite
Sagging skin
Collagen loss or injury
Increase your skin's collagen production
Dry eyes
3. IPL – Intense Pulsed Light Treatment 
The intense pulsed light (IPL) therapy, or photofacial treatment is a non-invasive cosmetic procedure that uses high intensity lights. The varying wavelengths are used to treat certain skin conditions.
IPL is a great way to get rid of skin imperfections such as uneven tone, hyper pigmentation and redness. As an added bonus this treatment tightens your pores while rejuvenating them by stimulating the body's natural ability in producing more collagen which reduces signs of aging like wrinkles. With this treatment, you can expect smoother looking complexion with reduced hyperpigmentation or unevenness in tone. IPL uses photo rejuvenation to provide a deep treatment for long-lasting results that reduce the negative effects of aging.
Why Choose IPL Treatment?
Evens skin tone
Alleviates redness
Reduces visible broken capillaries
Reduces pore size
Skin begins to tighten immediately
Increased collagen production
What can IPL (photofacial) treat?
Sun damage
Age spots & Liver spots
Uneven skin tone
Broken capillaries
Enlarged pores
Rosacea
Fine lines and wrinkles
If you are considering a skin tightening treatment, one of the three treatments available at The Relaxing Wellness Company; Clearlift, TempSure Envi, or IPL, will suit your specific needs and skin types.
Our team of experts can help you determine which technology is right for you!