A change in season and your skin care
Help your skin make the transition from summer to the cold, snowy weather you see outside.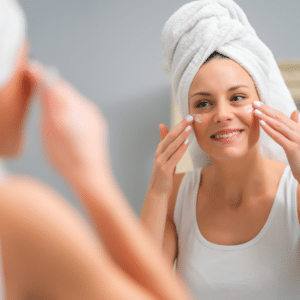 Fall is not just for pumpkin spice lattes, beautifully color changing trees and the re-introduction of snow. As we transition into cooler temperatures our skin care routine needs to transition as well.
The way our skin reacts to the new temperatures changes and humidity levels should be addressed.  Summer months bring not only hot weather but humidity, think summer thunderstorms. More humidity keeps our skin moist and offers a natural barrier, which means you can use lighter moisturizers and your skin stays moisturized easier.   As we transition to cooler weather, we hang out indoors more and turn on the furnace, the air becomes dryer and our natural barrier of moisture fades, causing increased sensitivity, dryness, and irritation.
So it's not just trendy to change up your skin care routine—it's crucial for maintaining healthy, happy skin year round.
Other great things we can do to help our skin be its best during our cold months in Calgary are keeping hydrated and checking in with our skin care professionals.
Staying hydrated isn't just good for health it's essential for our skin too.  A great way to make sure you get enough water is to pick out a water bottle you love and keep it with you.  Try tracking your water intake using post it notes, timers or an app.
Booking a facial as the seasons change is a great way to check in on your skin care routine and see how your skin is doing in during the cold winter months.
We offer a variety of facials.
For more info and to schedule an appointment click on our Facial Treatments page.
---
PS. We have a special offer for you from October 20th to 27th, 2020
Enjoy 20% Off our professional skin care lines!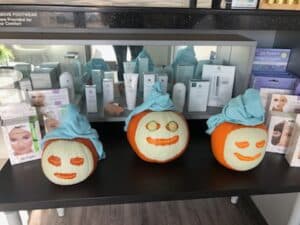 Endor Technologies and Vivier Skin will help you scare away cold weather dryness. 
You can purchase any of our in stock Vivier or Endor products at 20% off from October 20 to 27, 2020