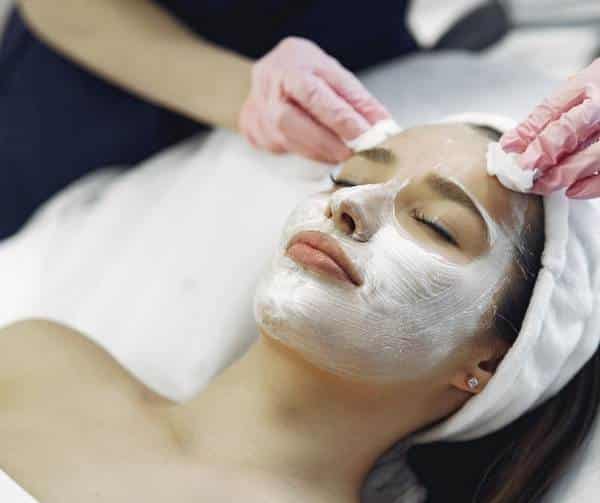 Spring is a time of year when the weather starts to warm up and the days become longer. This is also the time of year when many people begin thinking about their skin and appearance. If you're one of those people, you may be wondering how spring affects your skin and why you should indulge in a facial.
A spring facial can help to slough away any dead skin cells that have accumulated over the winter months, revealing brighter, smoother skin. Facials can also help to unclog pores and remove any build-up of oil and dirt. In addition, a spring facial can give your skin a much-needed boost of hydration after the dry winter months. 
There are many different types of facials available, so it is important to consult with a professional to find one that is right for your skin type. A spring facial can be a great way to start off the new season with refreshed, glowing skin.
How Does Spring Affect Your Skin and Face? 
There are a few things that you should be doing for your skin and face all year round and a few things you need to pay special attention to during Spring and Summer months.
Stay hydrated 
First, the warmer weather can cause your skin to become drier. This is because there is less moisture in the air. To combat this, you should make sure that you drink plenty of water and use a moisturizer on your face regularly.
Use sunscreen 
Second, the sun will be out more during the spring months. This means that you need to be extra careful about protecting your skin against the sun's harmful UV rays. Use a sunscreen with an SPF of at least 30 and wear a wide-brimmed hat when you go outside during peak sun hours (10am-4pm).
Maintain good health 
Lastly, don't forget to take care of your overall health. Eat plenty of fruits and vegetables, limit your alcohol intake, and make sure that you get plenty of exercise each day.
By doing these things, you can help protect the health and appearance of your skin and face all year round!
Important Spring Skincare Tips to Include in Your Routine 
As the weather gets warmer and the days get longer, it's important to adjust your skincare routine accordingly. Here are a few spring skincare tips to help keep your skin looking its best:
Exfoliate regularly
The warmer weather can lead to clogged pores and breakouts. To combat this, make sure to exfoliate your skin at least once a week (but no more than three times a week) to remove dead skin cells and unclog pores.  Our

skincare specialists

are happy to recommend the best exfoliates for your skin type. 

Use a light moisturizer
During the spring and summer months, you won't need as heavy of a moisturizer as you did during the winter. Look for a light, oil-free formula that won't clog pores.
Protect your skin from the sun
Wear sunscreen every day, even if you don't plan on spending time outside. Choose a formulation that offers broad-spectrum protection and has an SPF of 30 or higher. Apply sunscreen generously to all exposed areas of skin, including the face, neck, décolletage, and hands. Reapply every two hours, or more often if you're sweating or swimming.
Consider adding a serum to your routine
Serums are lightweight formulas that can help address specific concerns, such as wrinkles, dark spots, or dryness. We carry pharmaceutical-grade skincare products and are happy to help you choose the best products for your skin type.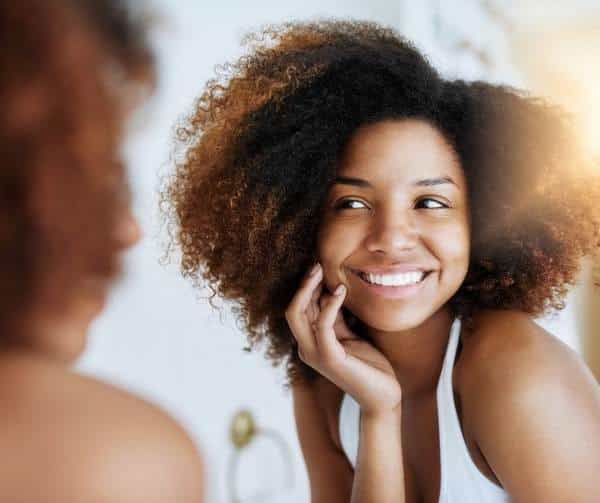 Cosmetic Treatments to Revitalize Your Skin This Spring 
Looking to revitalize your skin this spring? A variety of cosmetic treatments can help you achieve brighter, smoother, and more youthful-looking skin.
One popular option is a restorative facial, which uses moisturizing and nourishing ingredients to deeply cleanse and hydrate the skin.
Another option is microdermabrasion, which uses gentle exfoliation techniques to remove dead skin cells and reveal fresh, glowing skin beneath. 
For your children and teenagers, try a youth facial, during which their pores will be cleansed and dead skin will be removed, leaving them with a radiant complexion.
Finally, for an extra boost of hydration and circulation, consider trying facial cupping – a relaxing treatment that applies gentle suction to the face to stimulate blood flow and promote lymphatic drainage. 
Whichever treatment you choose, you're sure to enjoy refreshed, beautiful skin this spring!
Get a Spring facial treatment in Calgary
Spring is the perfect time for a new skincare routine. Facials are one of the best ways to keep skin looking beautiful, smooth, and youthful-looking in springtime.
Book your spring facial treatment today online or call Relaxing Wellness studio at 403-266-4535. We are looking forward to helping you to look and feel your best naturally.